RIDUCO works constantly to achieve excellence, using continuous improvement tools throughout the value chain that allow us to be more productive, find the root cause of problems, have more pleasant work environments, meet the needs of our stakeholders, reduce waste, optimize work and learn from experiences.
To achieve sustained company growth, Riduco relies on tools such as strategic management, standardized work, problem solving, quick response, 5S, lessons learned, standard training, tiered audits, control of non-conforming product, basic statistical tools, SMED, TPM, ANDON, HCCP, product/process characteristics hierarchy, verification stations, contamination control, fail-safe devices, supply chain management, added value and 7 wastes, Kaizen.
· With our ISO 9001 / LATF 16949 certifications, we have the strength to offer our customers high quality standards based on continuous improvement, generating ever higher levels of productivity.
· We secure our supply chain for the peace of mind of our customers, with the establishment of the Continuity Plan to guarantee the timeliness of our deliveries, through adequate risk management.
· Our secure practices throughout the supply chain make Riduco a trusted supplier with agile, transparent and low-risk business operations.
· The strength of being responsible with our human capital, fostering our economic growth and respecting environmental laws allows Riduco to conduct sustainable business based on ethical principles and offer our customers a true corporate image.
· By complying with the regulations on Occupational Health and Safety, we ensure risk management in our processes, promoting the permanent reduction of injuries to our workers who are part of the value chain, thus reinforcing our credibility with our customers.
· We have a safety system for products intended to be in contact with food, beverages and the human body, allowing us to offer our customers the guarantee of conformity in compliance with the
requirements and national and international standards.

Support in automotive sector tools (Core Tools): ANPQ (Advanced Quality Planning), AMEF (Failure Mode and Effect Analysis). Control Plan, MSA (Measurement System Analysis), SPC (Statistical Process Control)
Design, manufacture and marketing of plastic products (injected, extruded, manufactured). Provision of injection, thermoforming, extrusion and manufacturing services. Design, manufacture and marketing of molds for the plastics industry.
Manufacturing of internal and external plastic parts.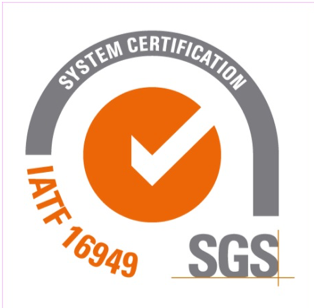 IATF 0338164 – SGS CO08/2313
AUTHORIZED ECONOMIC OPERATOR QUALIFICATION to import and export in the security and facilitation category.